Community Outreach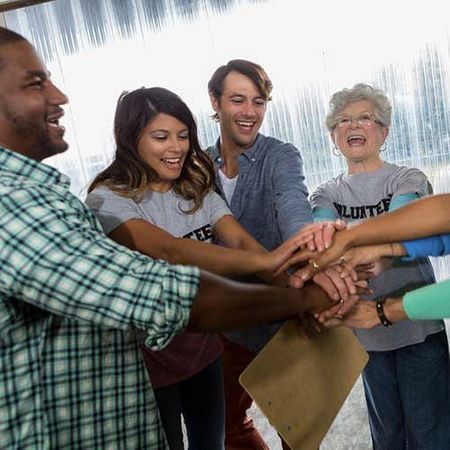 Connecting with the Broader Society in Which We Live
Stella Maris is a community within itself, but as individuals and an organization, we also have a role to play in the larger world. We provide our clients with programs and services to help them prepare for life in the larger community of which we are all a part. We also welcome our larger community into Stella Maris to ease the transition and share experiences of strength and hope.
Our (organizational) sense of responsibility to prepare our clients for outside life; to invite the alumni and the outside recovery community into Stella Maris to help that transition and to be of service to others; to offer our professional and personal knowledge and experience to the broader (non-recovery) community, and finally, to promote the job readiness program. We reach the community in the following ways:
Treatment

For our clients and their families our programs include a range of clinical, counseling, residential and job readiness programs that support and encourage sober living for the long term. We are dedicated to providing a positive environment for every stage of recovery and to provide opportunities for participation, growth and service to others.
12-Step Meetings

Stella Maris hosts 25 12-Step meetings a week including open and closed meetings of AA, NA, CA and HA. Click here for current schedules.
The Stella Maris Coffee Shop "Where Recovery Meets Community"

Now open to the general public daily from 8:00 a.m. - 9:00 p.m. Please join us for a cup of coffee, espresso or cappuccino!
Volunteers

We offer many opportunities to be active and to serve others. Attending or leading meetings or just spending time in the Coffee Shop is a great way to get to know us. For more information, click here.
Workforce Development

Our Workforce Development Program can provide local businesses with candidates for full or part-time candidates who are eager to learn and contribute. In addition to the skills they've brought with them, our program provides training in culinary, computer usage, Microsoft Word, Excel and PowerPoint, research tools, workplace etiquette and rules, job interview skills, money management, and more.