Supportive Housing for Identified Males and Identified Females
Our Supportive Housing facilities house 46 newly sober identified men and 18 newly sober identified women in separate locations, both located on or near Stella Maris main campus.  To ensure client safety and compliance, staff are on-site and monitoring client activity 24 hours a day, 7 days a week.  Clients are asked to commit to a minimum of 90 days upon entering the supportive housing program but may stay longer if they reside in the men's supportive housing program.  Case management services are provided for the duration of the client's housing.   At the end of their stay, clients are referred to safe and stable housing options within the community.   
Stella Maris's Supportive Housing Programs are based upon a (modified) Therapeutic Community (TC) model where clients learn responsibility for their thoughts, feelings, and actions.   TC members provide ongoing feedback to each other regarding their progress in achieving healthy living habits.   They are responsible for the governance of the TC, as well as the day-to-day activities.   Clients establish their own community philosophy and senior residents serve as role models, fulfilling key appointed positions within the community.   Clients advance through the levels of the program based upon their individual progress.   Emphasis is placed upon self-care, maintenance of belongings, cleanliness of personal space, interpersonal communication skills, conflict resolution and giving back to the community.   
Target Population 
Identified males and identified females, 18 years of age or older.   
Clients who are experiencing homelessness.    
Veterans 
Clients referred by judges, court officials, and/or jails or prison systems.    
Cuyahoga County Residents.    
Clients who require 24-hour staff monitoring, but do not meet clinical criteria for a higher level of care including inpatient services.    
Clients with medical and mental health conditions that have been stabilized or are currently in remission.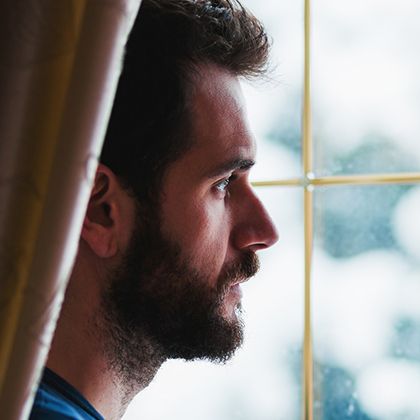 To learn more about our recovery housing, contact us at (216) 781-0550.