Mission Statement
Stella Maris provides transformational chemical dependency and mental health treatment services to  anyone regardless of race, religion, gender, or ability to pay.
We are committed to cultivating a culture of diversity, equity and inclusion that is represented in all aspects of our organization.
About Us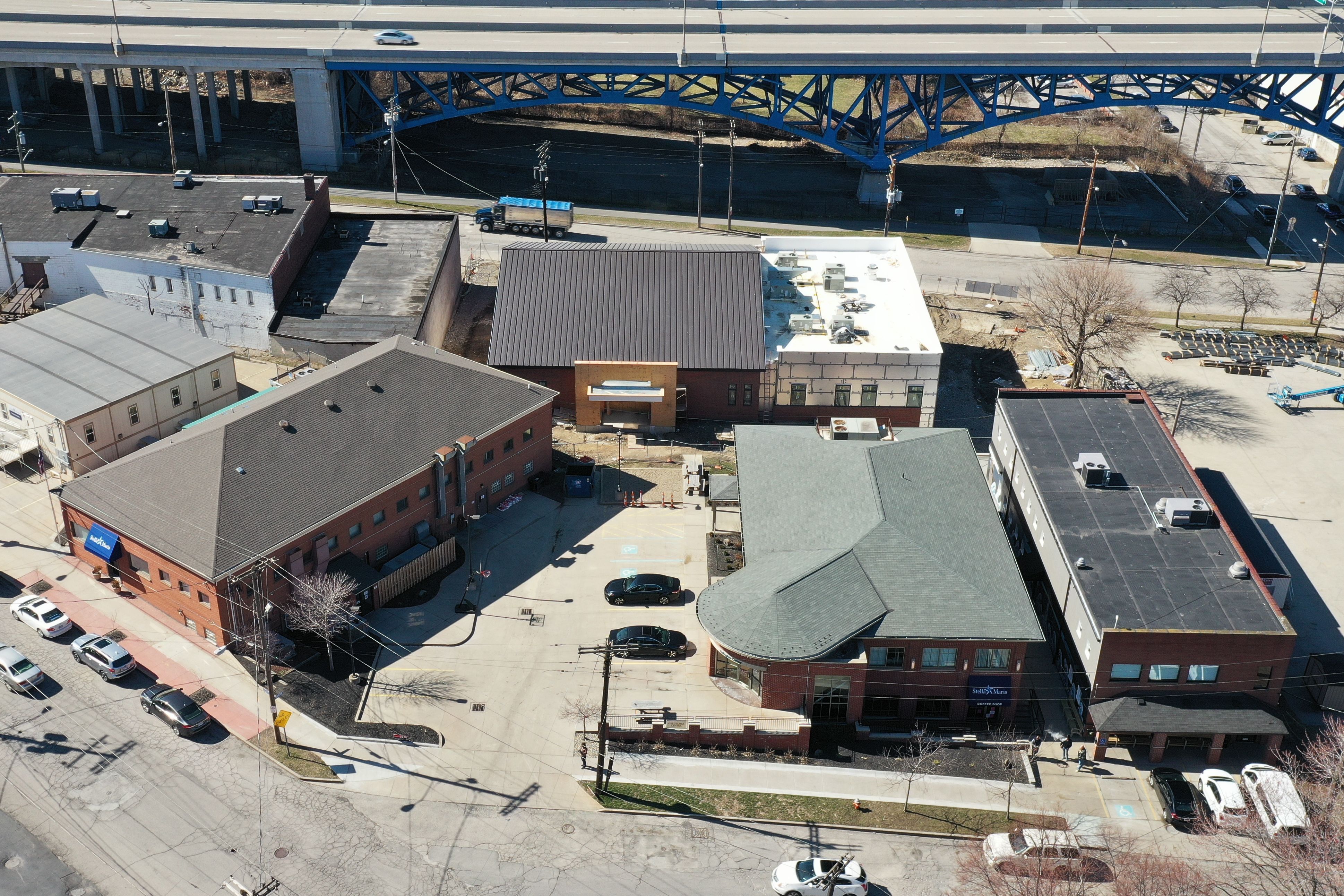 Stella Maris has provided transformational addiction and mental health treatment services to the people of Greater Cleveland since 1948. Our services have expanded over the years, but our mission hasn't changed: We treat addiction, guide recovery and rebuild lives. We serve anyone in Greater Cleveland struggling with addiction, regardless of ability to pay. Roughly 95% of our clients come to us at or below the Federal Poverty Level.* Many lack a stable home or insurance. Addiction does not discriminate by age, ethnicity, gender, sexual orientation or income, and neither do we. 
A Continuum of Care
Stella Maris offers a full continuum of treatment services on one campus, including a centralized intake and detoxification program, inpatient and outpatient programs, housing and residential services, and wraparound supportive services such as case management, LGBTQ+ track, medication assisted treatment (MAT), peer support, primary care medical services, trauma therapy, workforce development training, and family counseling. This holistic approach to treatment creates a transformational recovery community wherein successful treatment, recovery, and sustained sobriety and stability can occur. It is what sets Stella Maris apart from other drug and alcohol treatment providers in the area. 
Stella Maris's continuum of treatment supports individuals on their path to recovery and helps them achieve results that regularly surpass industry standards on average by 30% across all levels of care. Stella Maris's most recent outcomes show:
     • 64% detox success rate, as compared to a 32% national average
     • 68% completion rate for outpatient services, as compared to a 42% national average
     • 68% of individuals in outpatient programs moved through Stella Maris's continuum of care, accessing and successfully completing multiple programs that   support sustained recovery
A Community Partner in Northeast Ohio
At Stella Maris, you are never alone in the fight against addiction. Neither are we! Stella Maris works with many community partners: other treatment agencies, outreach programs, government agencies, health care centers, the Veterans Administration (V.A.), drug courts, five local police departments, and many Northeast Ohio social service organizations.
Stella Maris is approved by national, state and local bodies that set standards of care.
Stella Maris has contracts with funders such as Veterans Administration, ADAMHS Board of Cuyahoga County, the Cuyahoga County Department of Homeless Services and Lorain County Alcohol and Drug Addiction Services. We also gladly receive donations from individuals, corporations, foundations and other organizations.
We have addressed fiscal and clinical challenges over the years with a series of strategic plans. The most recent identifies these priorities:
1) expand the holistic Continuum of Care for clients
2) build agency capacity 
3) maintain a stable financial base.
*Professional facts: The U.S. government uses the poverty level to determine who may receive federal subsidies and aid. In 2018, the poverty income level for one person is $12,140 … Opioid-related deaths in Cuyahoga County rose from 270 in 2015 to 517 in 2016 and continue to climb. In January 2018, the county Medical Examiner Office said at least 822 overdose deaths had occurred in 2017. Opioids (heroin, fentanyl, carfentanyl) played a major role in almost all of these deaths.
Celebrating over 74 Years as Greater Cleveland's Trusted Addiction Recovery Center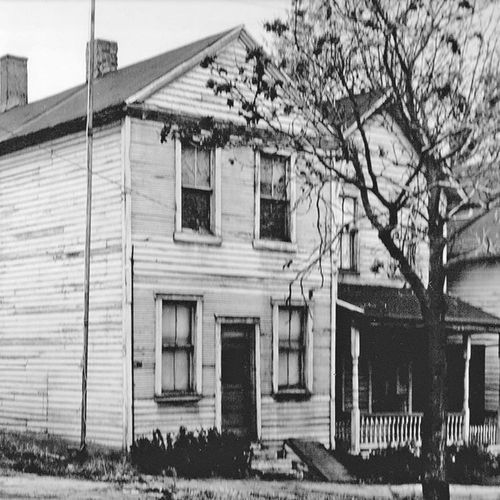 In 1948, Stella Maris (Latin for "Star of the Sea") opened its doors. Father Otis Winchester of the neighboring St. Malachi Church and members of a relatively new organization, Alcoholics Anonymous, recognized the need for a place to house and support homeless men through their recovery from alcohol dependency.
Originally housing 11 men who were undergoing alcoholic treatment and recovery, Stella Maris was a refuge where they received three meals a day, a prescribed course of treatment, and the camaraderie of others. The goal was to end their addiction and rebuild their lives.
Today, Stella Maris continues to identify needs and develop programs to meet them. As experts in substance abuse treatment, we offer comprehensive services to help men and women move from addiction to recovery and begin to lead a substance-free life.
We treat more than 1,800 individuals per year through a connected set of programs and services that we call a "Continuum of Care." We work with community partners throughout Northeast Ohio. Still located in Cleveland's Flats West Bank neighborhood, we look forward to many more years of service.
Stella Maris Milestones
Here are some significant milestones in our history:
May 10, 1948  –  Stella Maris opened its doors 
By 1968 – We had two buildings: a hospital, and a dormitory for 73 men.
By 1981 – We had grown to three buildings. That year, we were operating on a monthly budget of $35,000 and renovated our detoxification center to become certified for insurance payments.
In May 1985 – Margaret B. Roche became executive director and led Stella Maris until retirement in 2012.
By 1989 – We offered inpatient treatment for alcohol and drug addiction, including detoxification, counseling, aftercare and job referrals. We operated a halfway house for former addicts and a retail store selling refurbished items.
In 1999 – We completed a capital campaign and renovated our 16-bed detoxification unit.
In 2001 – We acquired Joint Commission accreditation. This demonstrated a high quality of service and made contracts with health insurance companies possible.
By 2002 – We contracted with all major health insurers in Northeast Ohio as a provider of detoxification treatment. We also implemented an electronic health records system for the detoxification unit.
In 2005 – We completed a capital campaign and renovated our 40-bed men's dormitory. We received the Woodruff Prize for Outstanding Agency in the Field of Chemical Dependency Treatment.
In 2006 – We completed a $2.7 million capital campaign to build the Gallagher Outpatient Center and expand chemical dependency and mental health services. This Center also offered new space for 12-Step meetings, a 125-seat auditorium, and a 1,500-square-foot coffee shop where alumni and others in recovery could share their experiences with the newly sober.
In 2007 – We were recognized for Outstanding Work by the ADAMHS of Cuyahoga County. We also collaborated with Recovery Resources and Community Challenge in a yearlong Children of Alcoholics Outreach Collaboration initiative.
In 2008 – We were certified by Ohio Mental Health and Addiction Services (OMHAS) and accredited by the Joint Commission, ensuring that our programs and services meet the highest standards in behavioral medicine and the needs of those served.
In 2012 – We installed an electronic medical records and billing system, acquired certification by OHMAS and renovated our detoxification unit.
In 2018 – We opened our first recovery house for women, joining Carlyle House, Stella Maris' recovery house for men, which had opened in 2017.
In 2019 – We broke ground for our new detoxification and central intake building.
In August 2021 - We opened an 18-bed supportive housing unit for identified females in the old Saint Malache Convent.
In March 2022 - We re-opened the newly renovated Stella Maris Coffee Shop, a coffee shop with purpose. The Coffee Shop is open daily to the general public and provides a safe, sober environment to everyone.